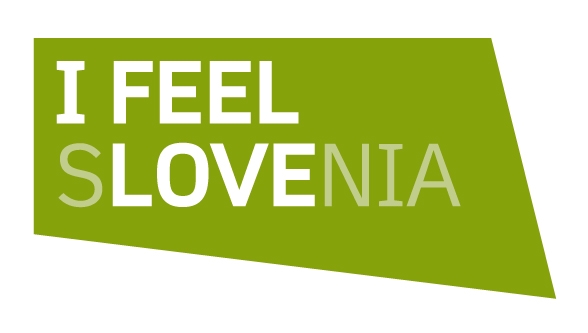 I feel LOVE, I feel Slovenia.
Hello everyone interested in spending 4 unforgettable weeks in Slovenia – country with breath taking landscape, beautiful mountains, delicious food and excellent wine.
Why would you choose to visit our country? 
The hospitals
In Slovenia we have 2 medical faculties. Clinical clerkship will be provided in one of those (Ljubljana or Maribor).
University hospital Ljubljana – http://www.kclj.si/eng
University hospital Maribor – http://www.ukc-mb.si/en/
Cultural differences
Slovenia has a history of its own, but its culture shares some common features with Italy, Germany and with Austria. Slovenia is a very small country and there are many jokes about it also among the Slovenians. We are very well known for excellent food and wine. In the end it is hard to find so diverse landscape on such small territory with nice and kind people with a sense of help and hospitality.
People tend to confuse us with Slovakia so here is a tip to be sure to which country you're coming to 🙂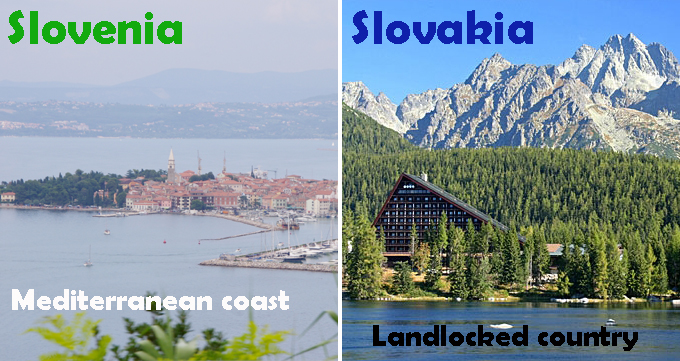 Working conditions
Normally, the clerkship starts at 8:00 a.m. in the morning and lasts until 3:00 p.m. or 4:00 p.m. but it can vary, depending on the department. Working days are Monday to Friday. We know that this exchange does not only mean hard work in the hospital but it should also be a lot of fun! So we organize a lot of activities in your free time. Most Slovenian people can speak English. Doctors are generally willing to explain things in English to you, but most of the time they speak Slovene with the patients. This is to be sure there is no misunderstanding. So prepare yourself, that you probably won't understand everything but they will try to explain as much as possible in english.
---
Accommodation & Boarding
You will be staying in a student dorm or at a Slovenian student's apartment which is not far from hospital where you will be having your clerkship. At the arrival you will be given a slovenian SIM cart for mobile phone so you will not spend a lot of money when talking to your tutor or other exchange students… When you go out to eat you must have your mobil phone with you because with it you can prove that you are a student and so you don't have to pay a full price for a meal due to a subsidy provided by the country.
---
Social program
In July, August and September there is a really nice social program that is organized by slovenian medical students. Each weekend you visit one place in Slovenia. We will definitely take you to the sea side and to the Alps. During the week we organize different parties (as international party and so on). In other months there is a contact person taking care of you. But there is no official social programe organized.
---
Local & National transportation
Ljubljana, Maribor and some other larger cities, have inner city bus lines. Our main international airport is 30 km away from Ljubljana city center and is accesible by frequent bus connections. Getting around in Slovenia is easy and convenient with our railway network and bus and coach connections.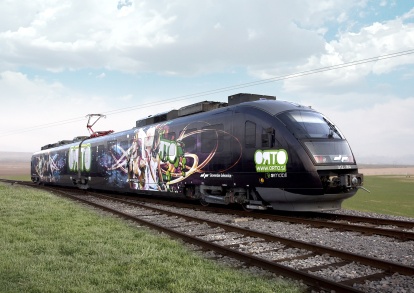 Airport transport http://www.lju-airport.si/
Bus traveling: http://www.ap-ljubljana.si
Train Traveling : http://www.slo-zeleznice.si
---
Weather
Climate is sub-mediterranean on the coast, alpine in the mountains and continental with mild to hot summers and cold winters in the plateaux and valleys to the east. Average temperatures are -2 °C in January and 21 °C in July (but be careful, the temperatures tend to get to 35 °C. The average rainfall is 1,000 millimetres for the coast, up to 3,500 millimetres for the Alps, 800 millimetres for south-east and 1,400 millimetres for central Slovenia.
Weather forecast: http://www.weather.com/weather/today/Ljubljana+Slovenia+SIXX0002
---
Social life
Ljubljana is the capital and is full with tourist in the summer and with students throughout the rest of the year. There are a lot of cultural activities in the center along with music concerts and other cool stuff.
Travel guide: https://www.visitljubljana.com/
Maribor is the second largest city in Slovenia and is also full with students. There is a big cultural festival going on in July.
Festival Lent: http://www.festival-lent.si/en/
Travel guide: http://www.maribor-slovenia-travel-guide.com/
---
Exchange conditions
Our exchange conditions can be found at: http://ifmsa.net/public/ecscope.php?id=44
Please read it carefully. The thigs that we need you to bring uppon arrival are: 2 photos; proof of enrolement or a student card; health insurance.
---
Cities offered for exchange